Oakland Metro Operahouse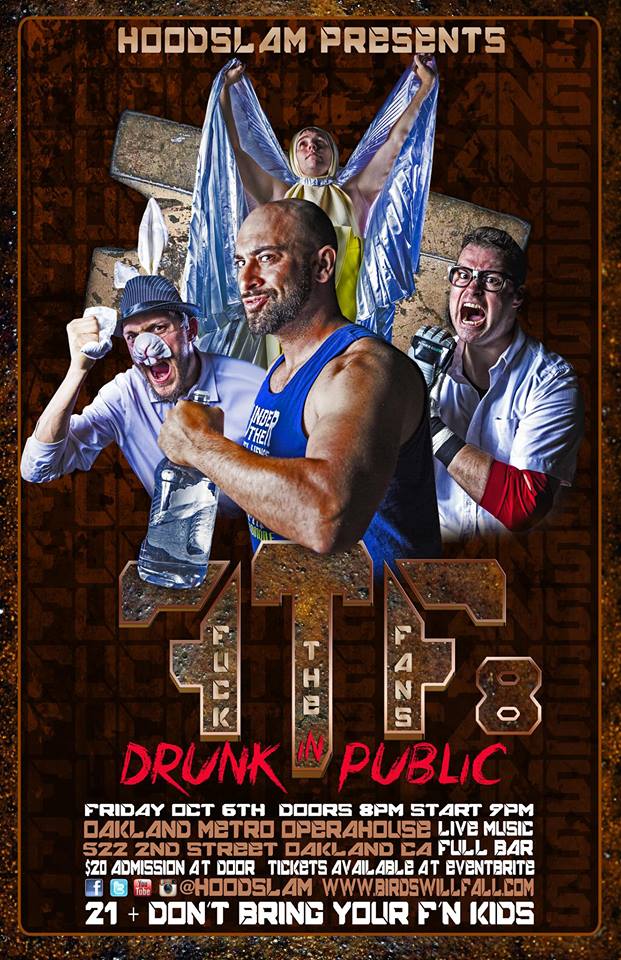 Stoner U Pre Show –
Commentary by Screaming Eagle Mike O Shea and Scott Rickerson, Ring Announcer Sean Michaels Allen
Super Beast defeated Hip Hop Harry at wrestling
Drugz Bunny defeated Referee Guido in the Sing of the Ring Karaoke Fighters Tournament
Hoodslam –
Commentary by Broseph Joe Brody and Johnny Drinko Butabi, Music by The Hoodslam Band
Johnny Drinko was brought to the ring after introductions, as he is the host of Fuck the Fans 8 after winning the 2017 Battle Royal of Supremacy.  However, after losing a three way dance to Glorious Banana and Drugz Bunny, Banana got a shot at the Golden Gig, and Drinko was not allowed to despite having the joy of booking responsibility.  He announced that as revenge, he brought someone to punish Drugz Bunny.
Super Barrio Brother Jesus Kruze defeated Drugz Bunny with a roll up after a distraction from Johnny Drinko Butabi
Johnny Drinko stated that he was gonna throw his brother a bone, and give him a shot at the Best Athlete in the East Bay while he was in power.  The crowd chanted "NE-PO-TIS-IM".
Brutal Rob Hands defeated Anthony "Party Manster" Butabi after Coach Joey Nuggs interfered to retain the Best Athlete in the East Bay Golden Fanny Packs
Pissed off Nerdy Gamer PONG defeated Glorious Banana with a sleeper hold to retain the Golden Gig Championship
When PONG would not release the sleeperhold, Drugz Bunny made his way to the ring and cashed in his CM Punk Memorial Trophy for any match with anyone at any time to fight PONG for the Golden Gig Championship.
PONG defeated Drugz Bunny by pinfall to retain the Golden Gig Championship after Drugz Bunny snorted what he thought was cocaine, but was in fact a different substance switched out by FONG.  This caused a negative reaction to Drugz Bunny, allowing PONG to secure the win.
Hip Hop Harry won the 30 entity Rumble of Ranking Ramifications last eliminating Super Beast.  Participants included, but not in order:
Johnny Drinko Butabi
Hobbes
BatManuel
CerealMan
Chupacabra
Doc Atrocity
Brittany Wonder
Nurse Ratchet
Virgil Flynn III
Joey Ryan
Ryu
Ken Masters
Anton Voorhees
Ean Hancement
Scott Rick Stoner
Rick Scott Stoner
Jesus Kruze
Brutal Rob Hands
Coach Joey Nuggs
Zangev Darevko
Super Beast
Richard Shhhnary
Berkeley Brawler
Manny Faberino
Steve Tresario
Cal Jack
Hip Hop Harry
Anthony Butabi
FONG
James C
You can watch the whole show FREE on TWITCH at: https://www.twitch.tv/videos/180313443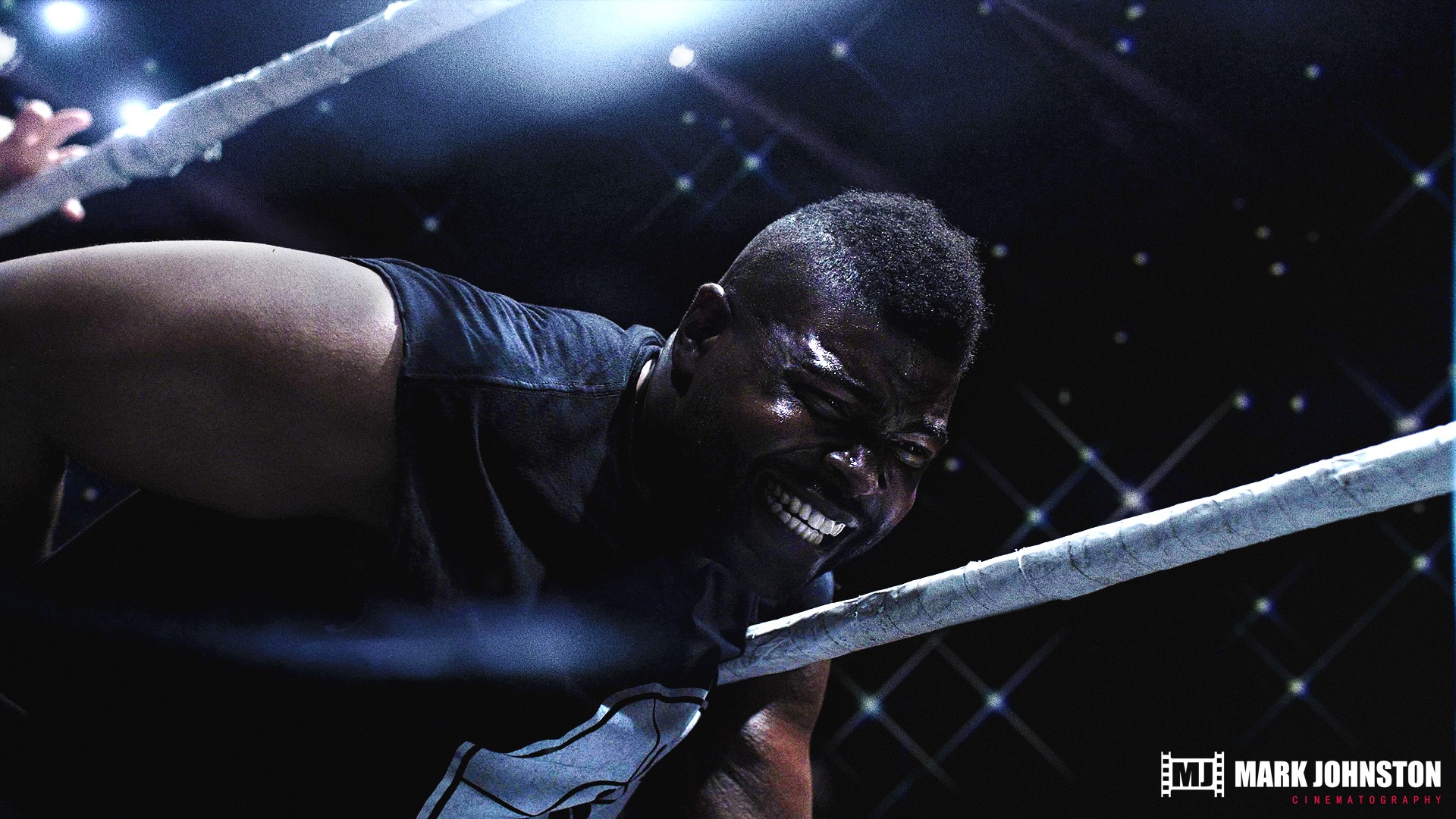 comments