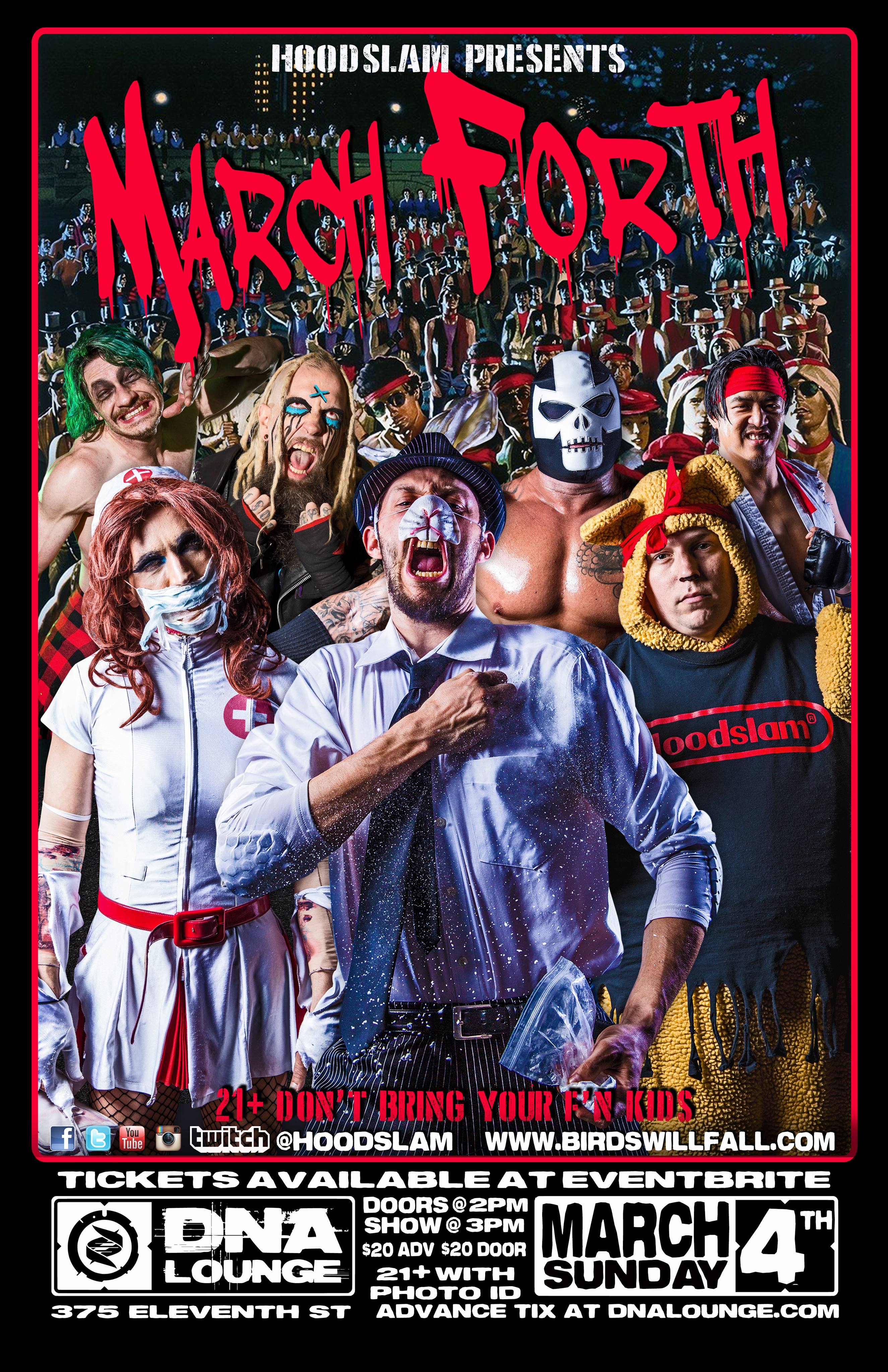 Hosted by Broseph Joe Brody and Ean Hancement, music by The Hoodslam Band
1. The Devil Derek Drexl and Ravenous Randy defeated TEAM SCEETY (Scott Rick Stoner and Stevie T)
2. Batmanuel defeated Johnny Drinko Butabi to finally close his bartab after many months ajd six figures
3. Funnybone defeated Anton Voorhees. Due to stipulations, now Funnybone and Chupacabra will face Anton and Ean Hancement (The CAUTION) in a Intergalactic Tag Team Championship Titles match. If The CAUTION wins, they get there stolen mysterious box back.
4. Calvin and Hobbes defeated Drugz Bunny and James C
5. Shotzi Blackheart/Joey Nuggs/Zangev Darevko defeated Nurse Ratchet/Glorious Banana/Anthony Butabi in a Lethal Lottery preview of Entertania 8
6. SuperBeast defeated Berkeley Brawler
7. Scorpion dressed as David Bowie playing the Goblin King from the Labyrinth defeated Richard Shhhnary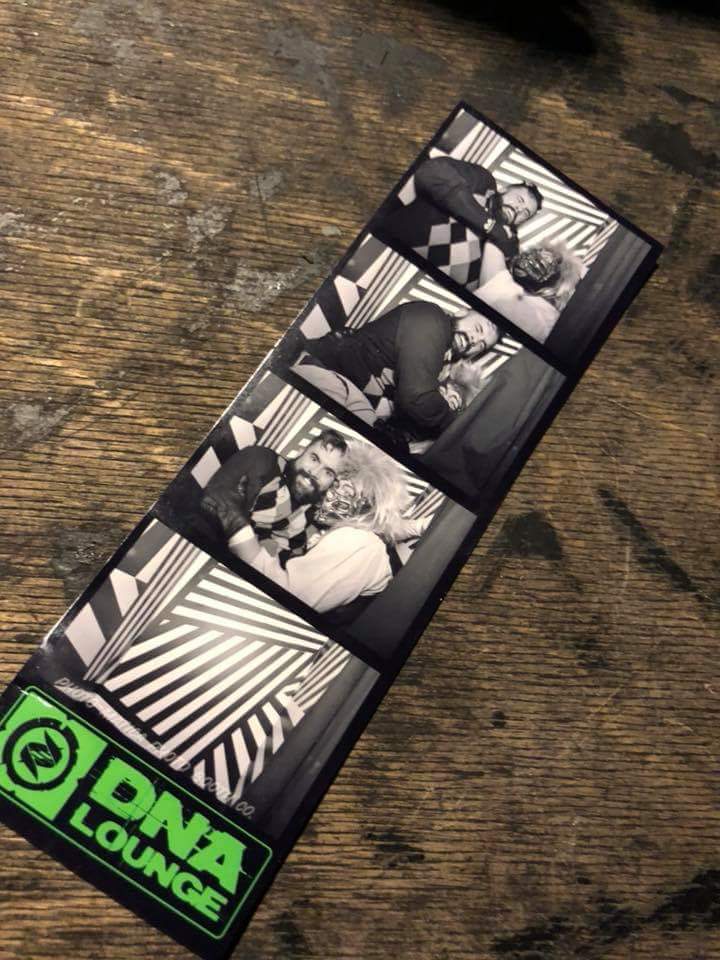 Watch on Twitch!
comments