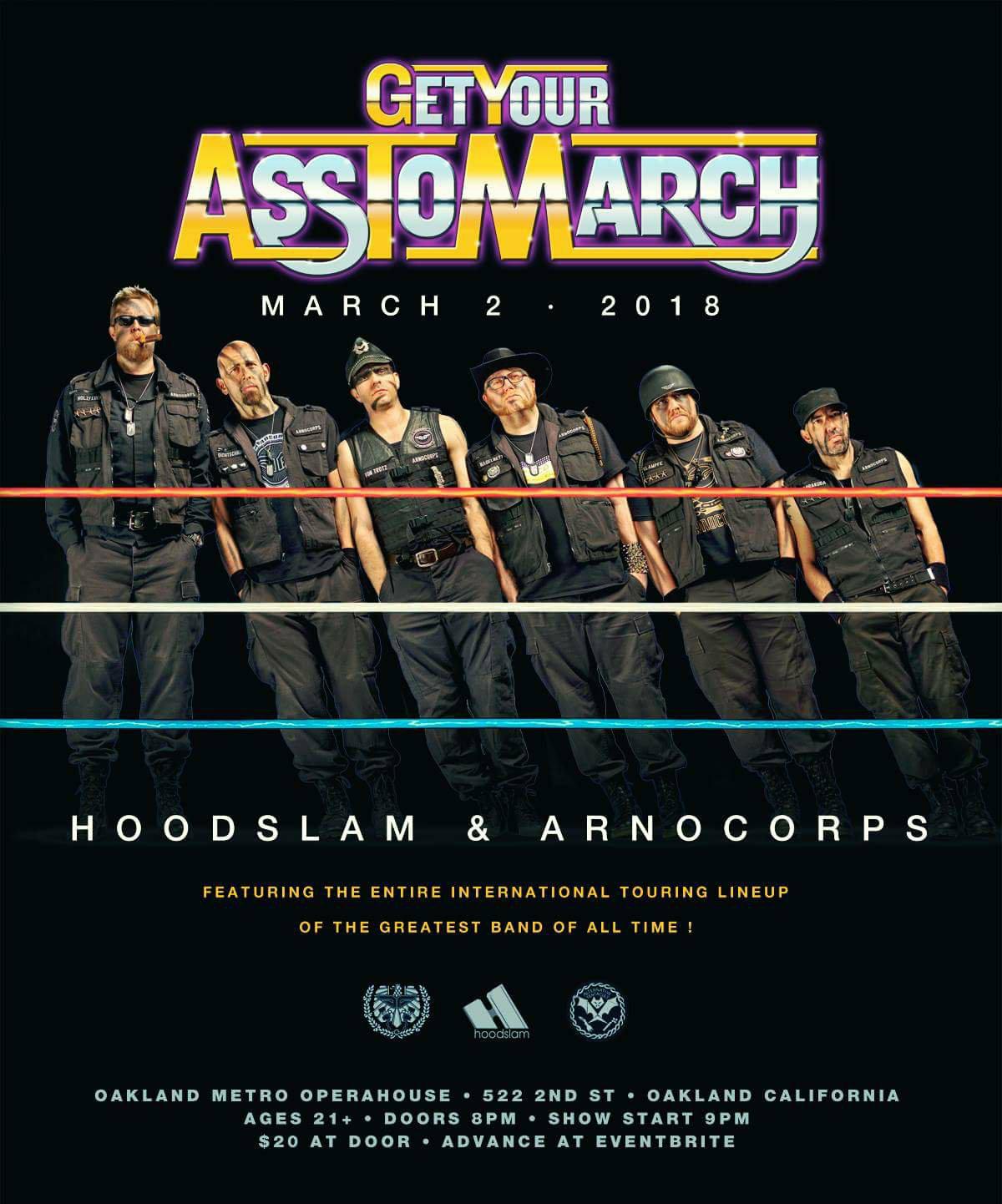 Stoner U preshow hosted by Mike O Shea and Scott Rickerson, announced by Sean Michael Allen
"Millenial Falcons" Berkeley Brawler and Richard Shhhnary defeated Big B and Manny Faberino
Hosted by Broseph Joe Brody (dressed as Terminator), music by the greatest band in the world ARNOCORPS
El Chupacabra and Funnybone came to the ring to issue a challenge against The CAUTION for the Intergalactic Tag Team Championship Titles. Instead…
1. El Chupacabra and Funnybone defeated Coach Nuggs and Brutal Rob Hands of "The New U"
Golden Gig Champion Pissed Off Nerdy Gamer PONG stated that he would not face TWO contenders at Entertania 8, and the battle royal winners from Vebus Rising would have to face each other.
2. Drugz Bunny defeated James C after a distraction from Kammy to earn the opportunity to face PONG in main event of Entertania 8.
Post match, PONG tried to goad Drugz into doing drugs, after claiming since November he would only face a sober Drugz Bunny.  Kammy would interrupt the tantalizing offer, but in a weird turn of events, accidently was struck by Drugz Bunny.
3. The CAUTION Anton Voorhees and Ean Hancement defeated Captain Dynamo and Buzzsaw from Running Man to retain the Intergalactic Tag Team Championship Titles
– post match, Funnybone would attack The CAUTION and steal the mysterious box Ean Hancement won from Doc Atrocity months ago
4. Poison Ivy w/Bane defeated Nora Freeze w/Mr Freeze all from Batman Forever
5. Nurse Ratchet and Brittany Wonder defeated Zangev Darevko and Johnny Drinko Butabi after Cereal Man interfered
6. Cereal Man v Virgil Flynn III for the Best Athlete in the East Bay Golden Fannypacks was declared a no contest after interference from Brittany Wonder, Nurse Ratchet, Zangev, Drinko and Pooh Jack
7. Matt Carlos as the dad from Jingle All the Way (not looking it up) won a fatal four way also featuring Anthony Butabi, Ken Masters and Ben Richardson from Running Man
8. Predator defeated Dutch, the Native American guy and Jesse Ventura's character, as well as the Cult of Predator, all from the movies Preduhtor
Watch it on twitch,now!
comments