Its true!  Fridays Femmed Out is just the beginning of our celebration of the female presentation, and Saturday we dive all into glittery pink goodness. Hark, lo, and behold two battles destined for February 3rds Opening Festivity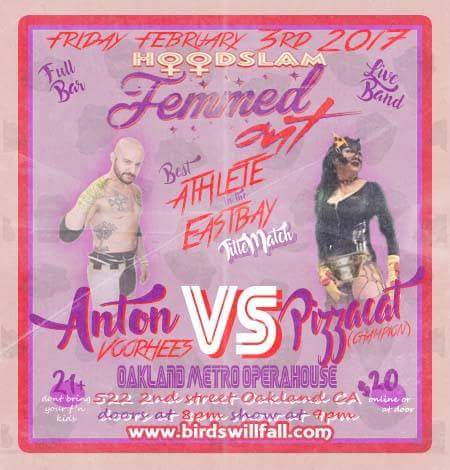 In a return match of sorts, The Caution will take on NEW Best Athlete in the Eastbay PizzaCat. It shall not, however, be a team battle – as 3/3rds of The Caution would no doubt prefer. Instead, "Link to the Future" Anton Voorhees shall represent his clique, being the most accustom to solo combat.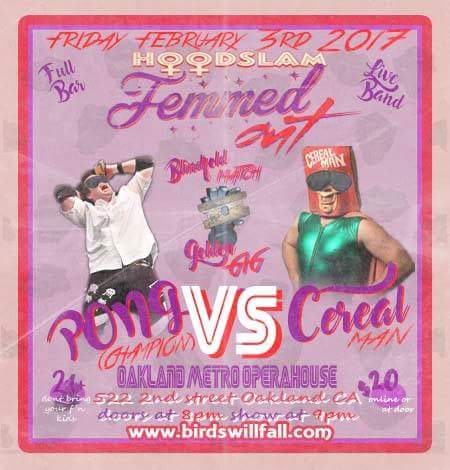 After winning Fatal Four Way Number One Contendership Match on January 6th, Cereal Man was promised the opportunity to challenge for our fairest of prizes, The Golden Gig.  PONG, our current Holder of The Golden Gig, has accepted, but with a twist: At Femmed Out, both competitors will be Blindfolded!  For though PONG is wrathful, he considers himself just, and trusts the blind hands that guide his fate.
comments