Participants have traveled from across the globe – and from beyond – to perform in the HoodFigher Tournament since 2010.  The inaugural champion was Juice Lee, defeating Santa, Sagat, Guile and surprise final entrant Sheng Long to have the chance of calling himself first ever Tournament Champion.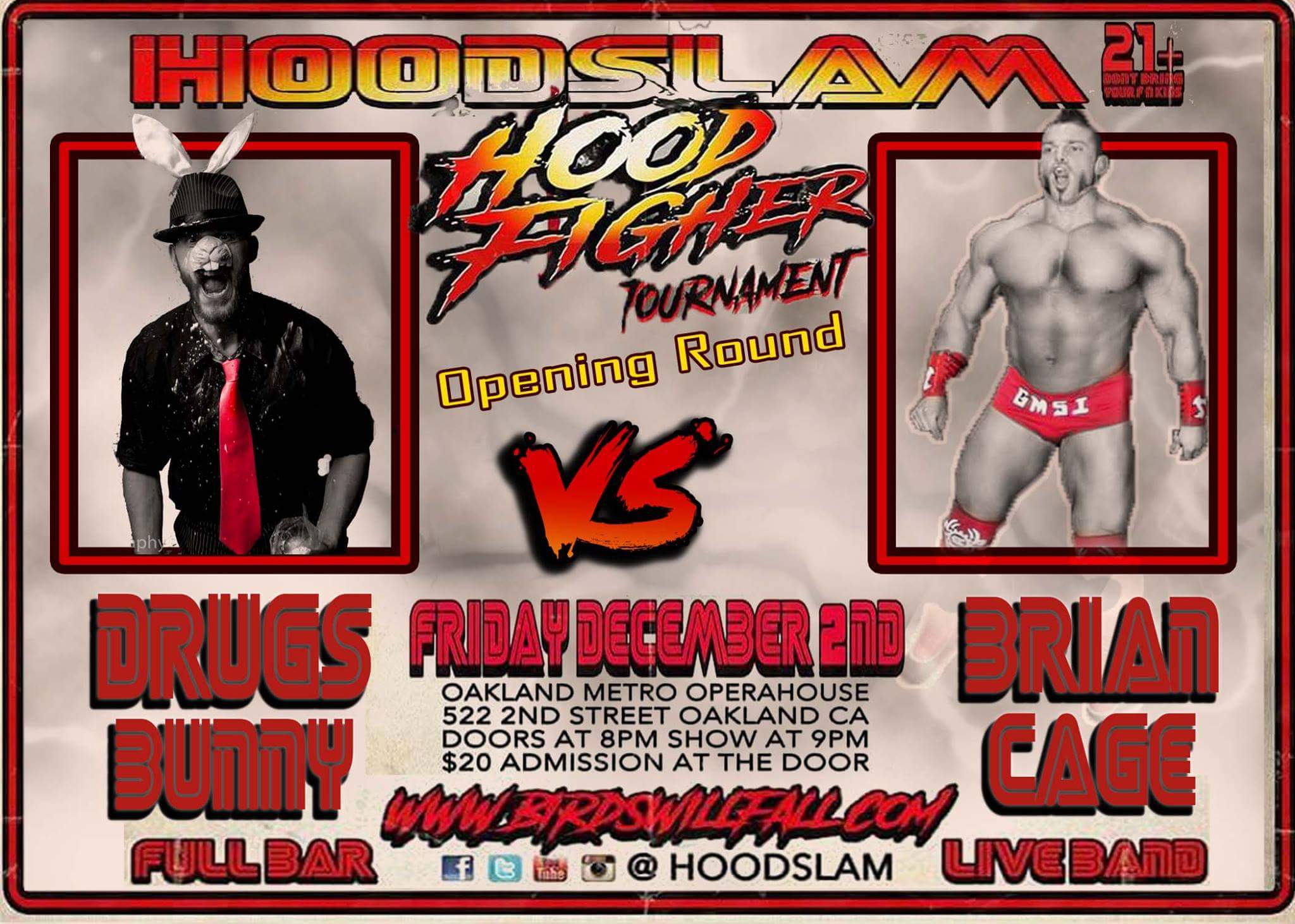 Drugz Bunny: The rabbit with a habit, from a left turn at Albuquerque, Drugz Bunny! Fan favorite of Oakland, the nation and the stars; the Bunny Club grows at a staggering rare! After spending 17 months as Golden Gig Champion, he finally relinquished the title under dubious circumstances after being pinned by 3 opponents at once last August. In October, he drew number one in the 30 Entity Rumble for the Gig, and almost won it nonetheless. Now back in the hunt, Drugz aims to prove he's still the dominant force in Hoodslam by defeating 3 opponents in one night.
Brian Cage: Known as "The Machine" around the globe, Cage is the destroyer of Legends. Tearing through the likes of Alberto Del Rio, Rey Mysterio Jr and pretty much any indy internet darling you can think of, Cage is as imposing as they come.  He's toured everywhere, been everywhere, worked everywhere BUT he's no Hoodslam and wagon jumper, nor are we late for the Cage train; he's CA family, and even performed at Hoodslam 2 at the Victory Warehouse in 2010.  No stranger to our strange land, Brian Cage looks to continue his complete dominance of wrestling by winning the accolade of Tournament Champion, all the while dazzling the crowd by living up to his mantra "GMSI" – "get my shit in".
comments