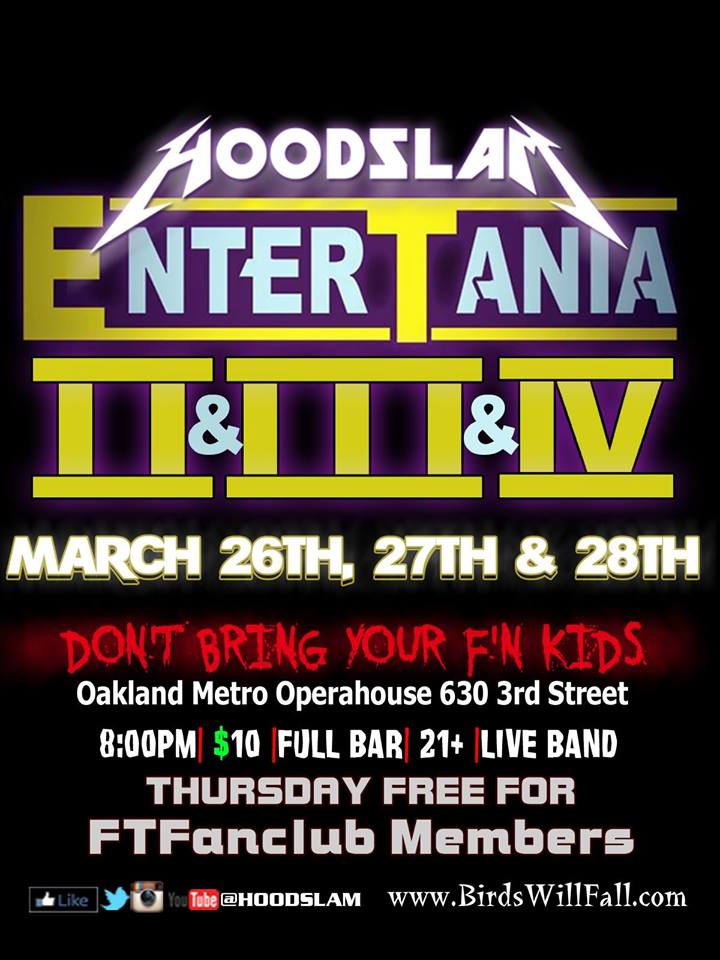 We're just a few days away from 3 straight nights of fucking the fans!
Thursday March 26
Zoopy Monsters & Hoodslam: Entertania II – Turning Lane (aka FTF access)
Thursday night our FTFanclub members get in free! Not a member, yet? There's still time to join the club! Just follow this link and sign up to get in to Entertania II for free, plus lots of other super exclusive super awesome perks!
Friday March 27
Hoodslam: Entertania III – Passing Lane
Saturday March 28
Hoodslam: Entertania IV – Lois Lane
comments