Thursday March 26th in Oakland, California at Hoodslam‬ – Entertania II Turning Lane (AKA FTF ACCESS)
James C vs Gangrel
For the most prestigious prize in all the land……………
The Golden Gig!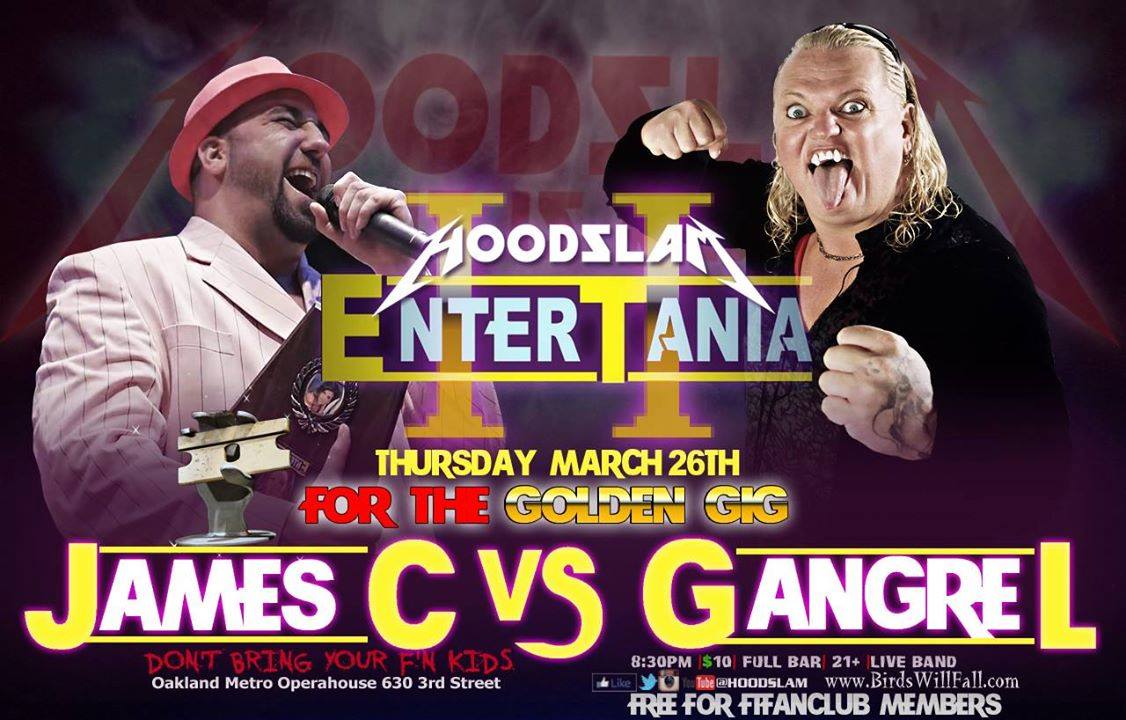 The 2014 Top of the Skydreamers Miracle eXtacy Cup winner, The "Mexican Werewolf" El Chupacabra takes on the unpredictable TWICE dead and from the future……. DARK Sheik!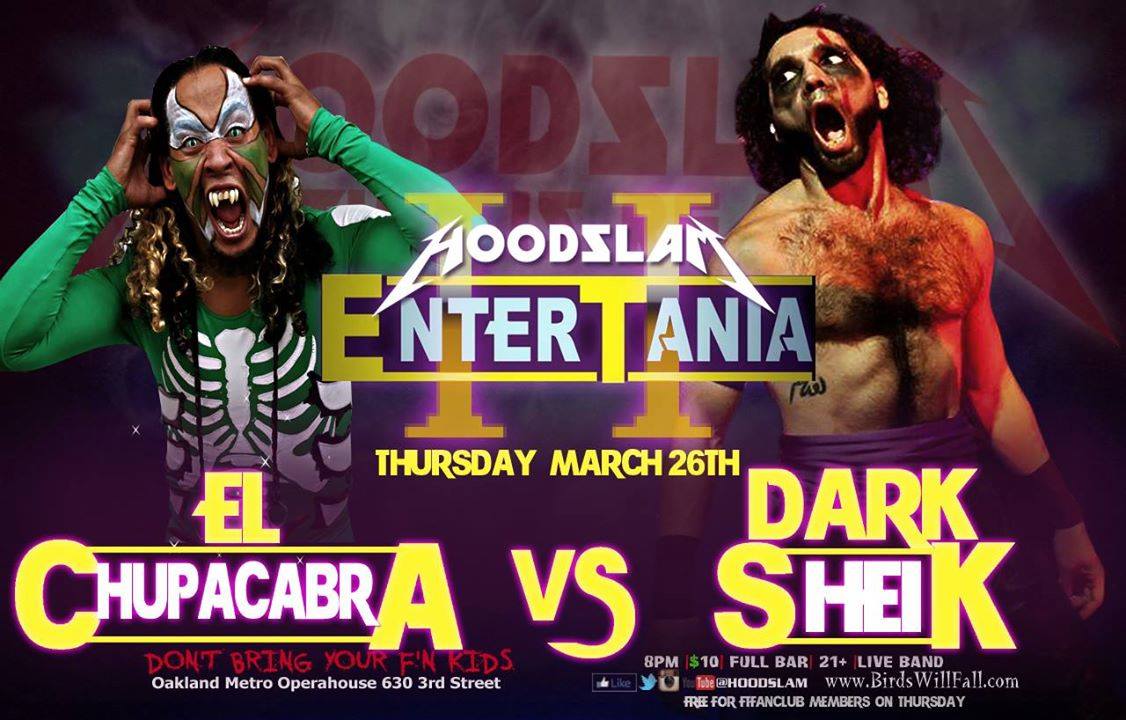 THE Brian Kendrick vs Scorpion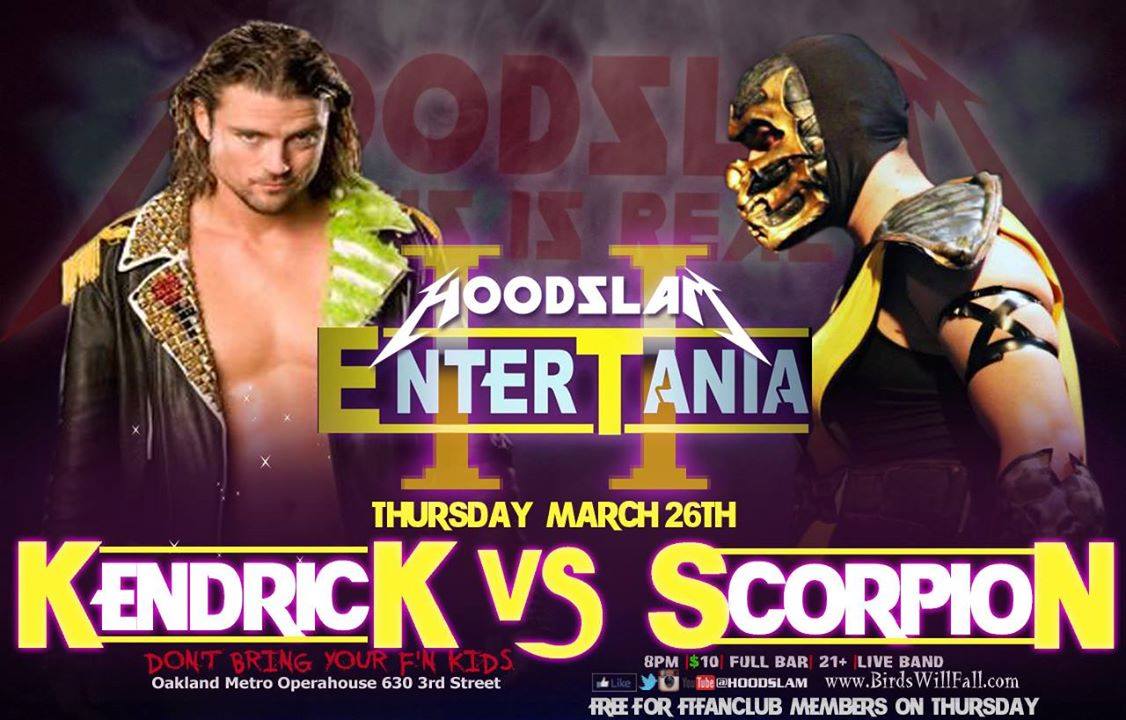 More madness will take place on Thursday March 26th at Hoodslam Entertania II as "Street Fighter" Ken takes on the 1920's coke addicted bunny, Drugz Bunny!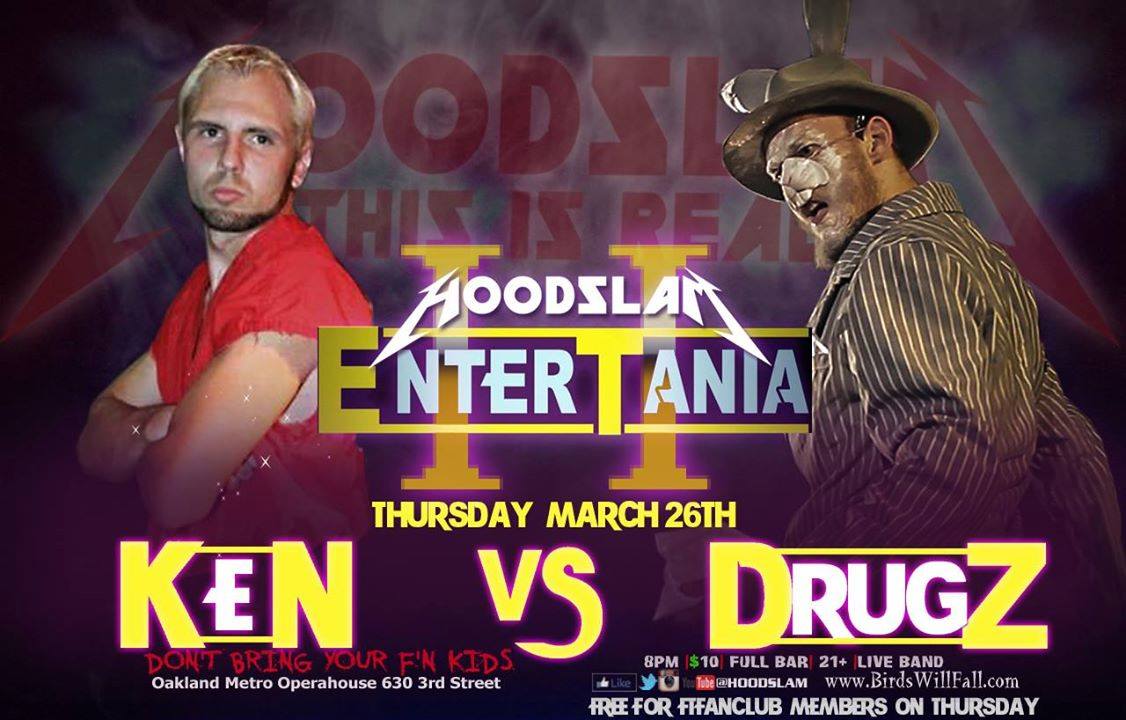 comments