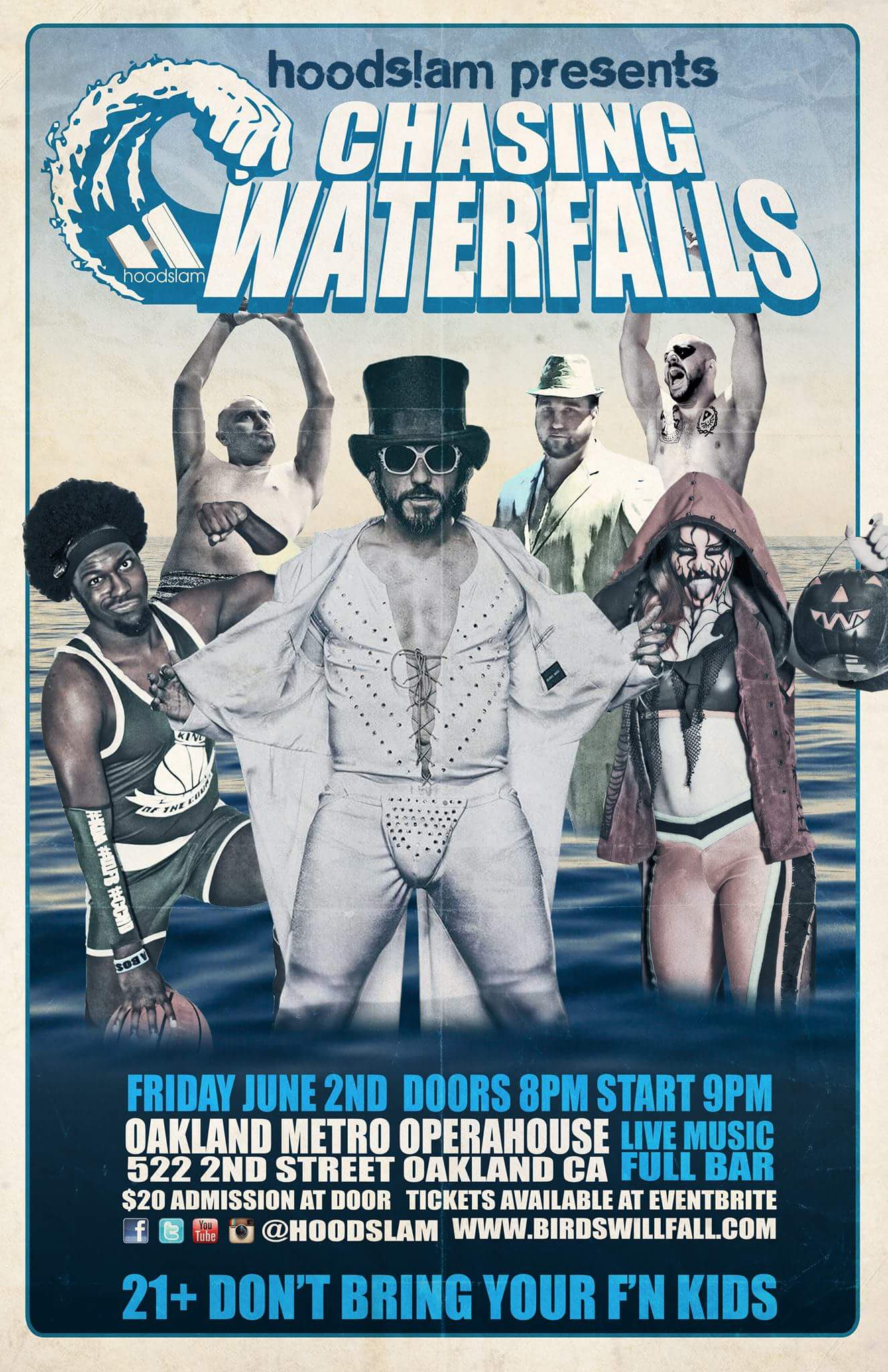 Stoner U Pre Show, featuring ring announcer Shawn Michaels Allen and Commentary by Stoner Brothers.
– Broseph Joe Brody defeated Johnny Drinko Butabi "Bad Touch" by Bloodhound Gang in the Sing of the Ring Tournament with Bon Jovi "dead or alive"
– Superbeast defeated Brutal Rob Hands with Coach Joey Nuggs.
Commentary by Broseph Joe Brody, Music by NOBODY. everyone just came out to TLC "Chasing Waterfalls".
1. Anthony Butabi defeated Gary Galaxy
2. PONG defeated Sage Sin to defending the Golden Gig
3. Shotokan Dojo (Ryu and Ken) defeated The CAUTION (Anton Voorhees and Ean Hancement)
4. Drugz Bunny defeated Special Dark Sugar Dunkerton
5. Stoner Brothers (Rick and Scott Stoner) defeated Millenial Falcons (Berkeley Brawler and Richard Shhhnary) to defend the Intetgalactic Tag Team Championship
6. Brittany Wonder and Nurse Ratchet with Doc Atrocity and Bochi the clown defeated Bat Manuel and Cereal Man -after a "dark cereal man?" interfered – to win the Best Athlete in the East Bay Golden Fannypacks
7. James C defeated Steven Tresario
8. Team GAME OVER (PONG and FONG) defeated El Chupacabra and Virgil Flynn III to defend the Golden Gig
The show is online! Watch it for 1.99, plus everything else we film on demand at the Hoodslammery YouTube channel.
comments