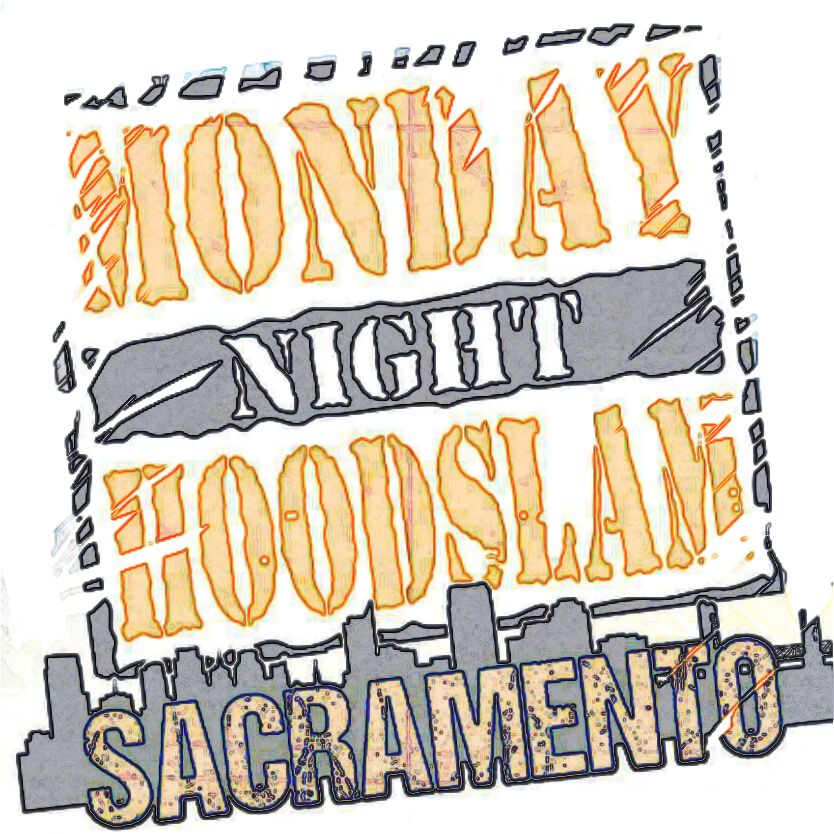 7/17/17
District 30 Nightclub
Sacramento, CA
Music by the Hoodslam Band, Commentary by Broseph Joe Brody.
Drugz Bunny defeated Nurse Ratchet and Manny Faberino
Virgil Flynn III defeated Mexican Werewolf El Chupacabra after Chupy was distracted by Nurse Ratchet still chasing Manny Faberino through the building and ring
Ken Masters defeated Zangev Darevko
The Stoner Brothers (Scott Rick and Rick Scott Stoner) defeated New U (Brutal Rob Hands and Coach Joey Nuggs) to retain the Intergalactic Tag Team Championship
Super Beast v Mustafa Saeed was advertised, but after both combatants music played with no arrival of either, Joel Killmeister appeared and said he set the whole thing up as a joke (he's a clown, btw).  The wise and all knowing PB&J Banana emerged, and said that's not how we like to fuck the fans.
5. Joel Killmeister defeated PB&J Banana
6. SANCTUM OF SILENCE MATCH: Silent Assassin Jean Pierre defeated Richard Shhhnary
7. Brittany Wonder defeated Johnny Drinko Butabi after interference by the Bratt Pack to retain the Best Athlete in the East Bay Award Golden Fannypacks
comments