The yearly tradition is this Friday! Who will survive three grueling contests in one night to achieve victory? Whoever it is, they earn bragging rights for the year AND a shot at the Best Athlete in the East Bay Golden Fanny Packs Awards at first friday in January!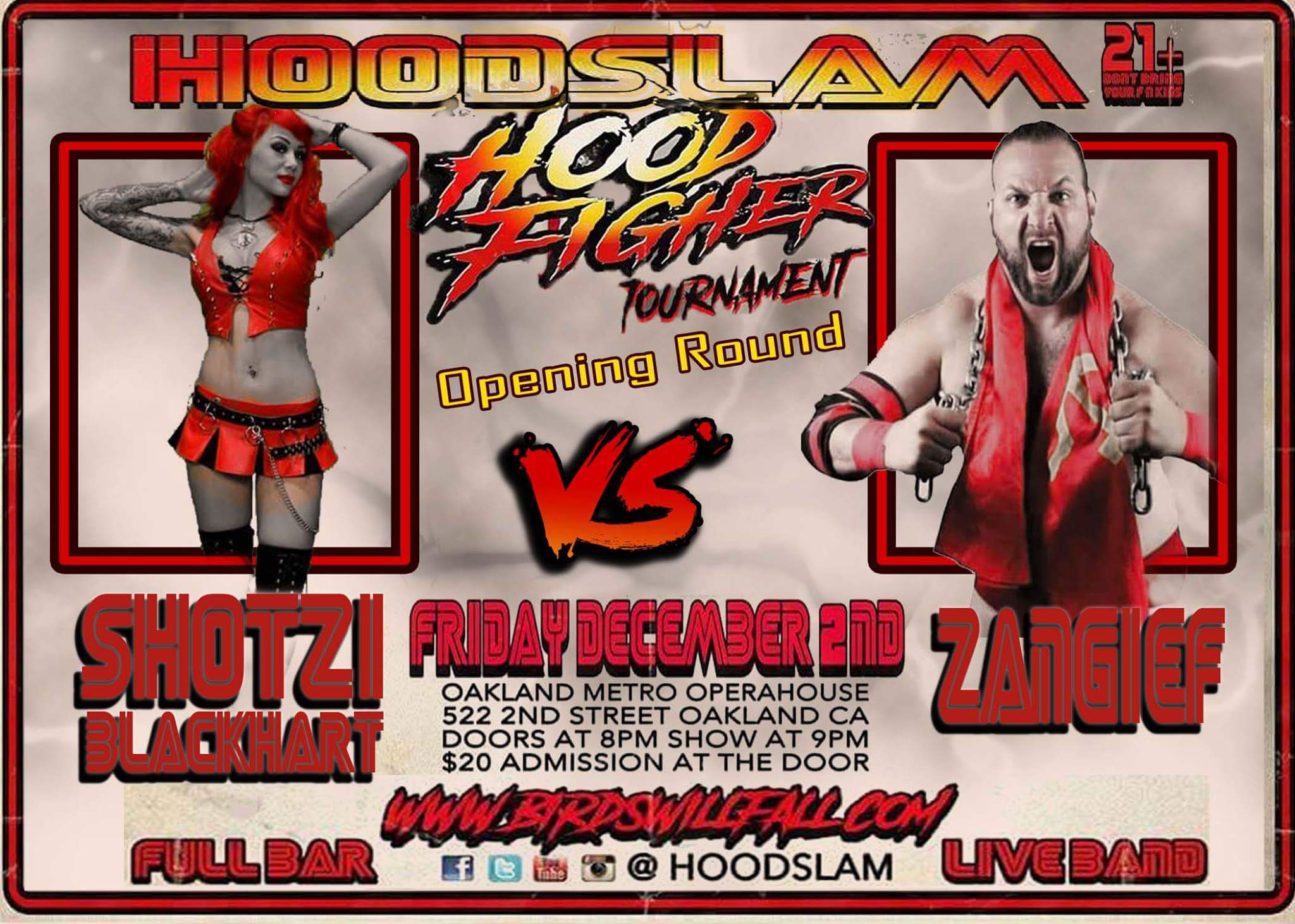 Zangev: Unlike the spelling of his name, none can deny the ultimate muscle power of the Soviet bear wrestling street fighter.  His piledriver is one of the most devastating maneuvers in the Hoodslam locker room, and he's used it in Oakland since 2012 to achieve numerous victories. At multiple times he was within grasp of the Golden Gig, but to no avail. Lately, he has felt the cold shoulder from both his Street Fighter compatriots and Hoodslam originals. The Russian Lover is the most experienced of our 8 HoodFigher Tournament participants in Tournament battle.
Shotzi Blackheart: member of New U with brutal Rob Hands and their Coach, Coach Joey Nuggs. She made her wrestling debut in this tournament two years ago, making it to the semi finals. She also won the Kayfabe Memorial Tournament in April 2015, but never cashed in the trophy due to internal strife with her former squad, Stoner U.  We'd like to say she's more focused now, but after being bitten by Intergalactic Ambassador Drucilla's space kitty at Novembers Walking Phoenix event, she's been…less than focused.
comments