Join our fan club here and check out our other merchandise. Our FTFanclub shows are always a great party at the Victory! STONER U WILL BE DOING DOJO SHOWS AT THE VICTORY WAREHOUSE EVERY 3rd THURSDAY. OPEN TO FANCLUB MEMBERS AND FRIENDS.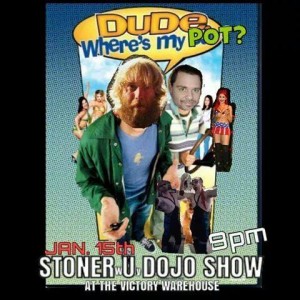 September FTFanclub Show Hoodslam:GiGapella

July FTFanclub Show
Check out more photos of our other FTF shows on Shutter Slam!
comments