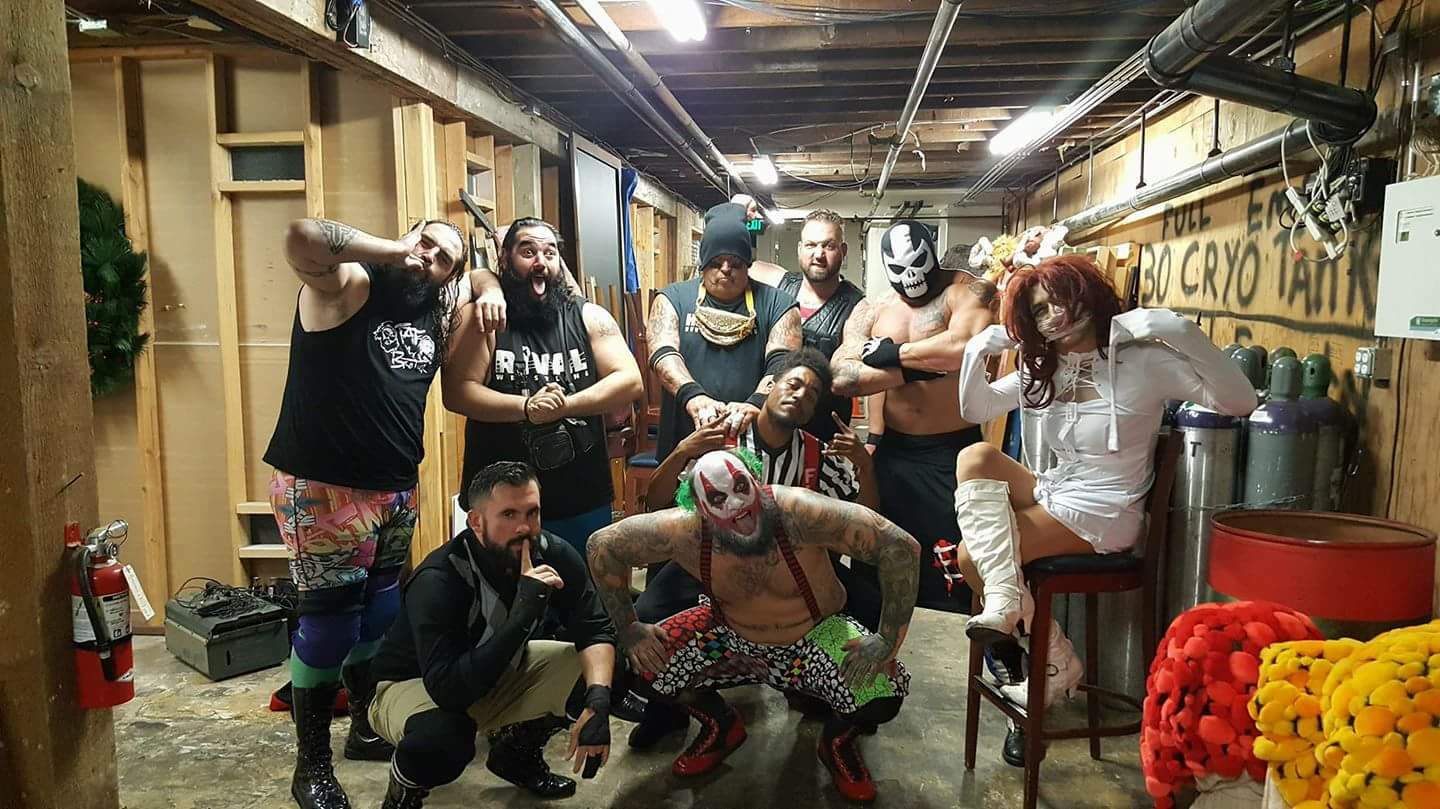 Music by the Hoodslam band, Commentary by Broseph Joe Brody, drinks from District 30 Nightclub !
Zangev Darevko defeated Manny Faberino with a piledriver
Virgil Flynn III defeated Scott Rick Stoner after Ken Masters interfered
Ken Masters defeated Rick Scott Stoner after Zangev Darevko interfered
FONG came to the ring, and stated that 10/6/17 event "Fuck The Fans 8" in Oakland would be PONG's one year anniversary as Golden Gig Champion.  He said he's aware that Drugz Bunny has been patient with his CM Punk Memorial Trophy – which allows him any match with any Hoodslammer at any event – but knows he's going to cash it in against PONG for the GIG at FTF8.  He wants Drugz to know that when he does, FONG will be waiting for him.
4. Nurse Ratchet and SuperBeast defeated Brittany Wonder and Killmeister after Killmeister left the ring
Manny Faberino came to the ring and spoke about his teenage depression.  Big B appeared, and told Manny that things get better and dreams come true, and to prove it, he would win the Best Athlete in the East Bay from Brutal Rob or Coach Joey Nuggs, the New U.  The New U said they accept the challenge, but as a handicap match.
5. New U defeated Big B to retain the Best Athlete in the East Bay Golden Fannypacks
6. Richard Shhhnary defeated Referee Guido in a Sanctum of Silence Match
7. Drugz Bunny defeated FONG
Go to our Instagram and see clips of ALL OUR SHOWS LIVE pretty much
comments