ScottRick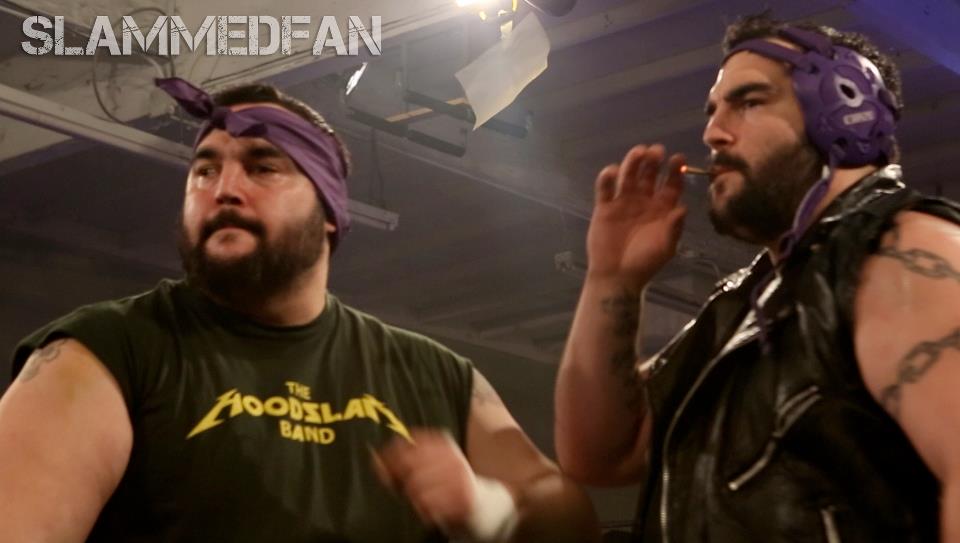 Height: 6′
Weight: 300lbs
Theme Music: "Stonerized" by Snatchbox 420
Finisher: Rizzbomb
Hometown: Bluntsville, Smoklahoma
Favorite Drink: Weed
Affiliation: RickScott
Rivals: The James Gang
RickScott
Height: 6′
Weight: 300lbs
Theme Music: "Stonerized" by Snatchbox 420
Finisher: Rizzbomb
Hometown: Bluntsville, Smoklahoma
Favorite Drink: Chronic
Affiliation: ScottRick
Rivals: The James Gang
These two twin brothers from Bluntsville, Smoklahaoma have been the men to beat ever since they stopped fighting each other and set their eyes on the big prize: The Golden Gig. Since they won it on November 2nd, 2012 against their rival James, of the infamous James gang, they have been unstoppable and have beat every team that tries to stand in their way. These Brothers like to get high and like to throw their opponents even higher. With their power and innovative moves, these 2 Brothers are on a roll.
ScottRick, the younger of the two, may be the more intense and loose cannon of the brothers. He has made a name for himself in singles as well. Winning a 1 day tournament of hardcore/death matches to be crowned the first and only Hoodslam Blood King.
RickScott also has done well by himself as he won a number 1 contender battle royal to wrestle James for the Golden Gig. With the help of his brother, The Stoner Brothers claimed the Golden Gig. So climb the ladder and get a little higher, cause when you run into these two you're going to get high and be prepared to get STONERIZED.