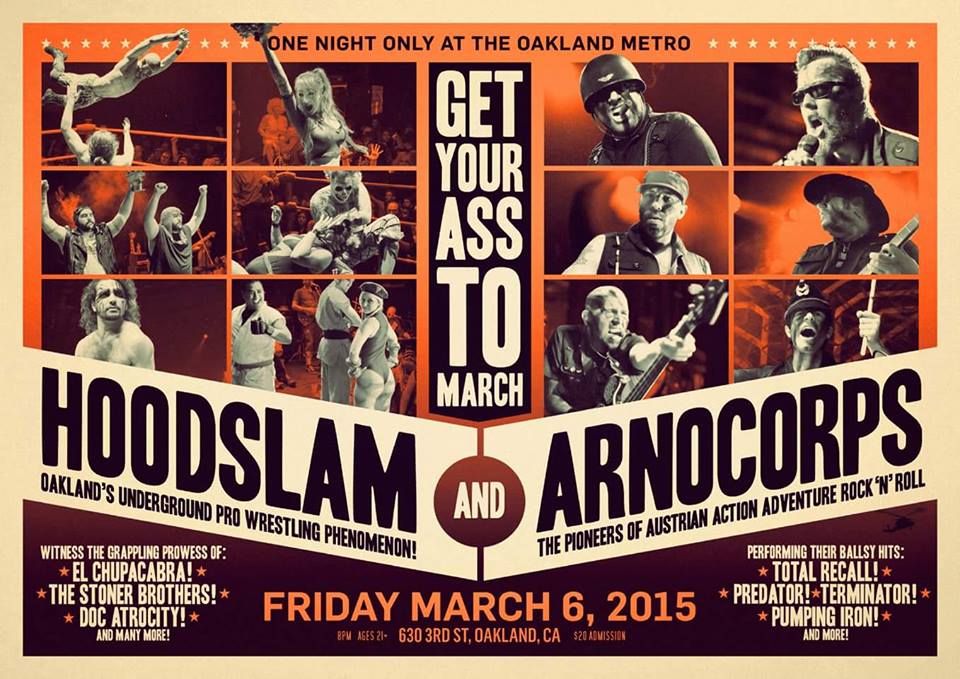 Just two short days until Hoodslam and ARNOCORPS: GET YOUR ASS TO MARCH! And just added to Friday's mega ballsy event: A special ARNOCORPS rendition of "California Uber Alles" with original Dead Kennedy's frontman JELLO BIAFRA! Shit's gonna be real.
Fucking ARNOCORPS. Fucking Hoodslam. The fuck more you wanna know?
Here's extra anyway!
Musics will be performed by the AustroCalifornian Rock Machine ensemble known as ARNOCORPS! They'll do multiple sets throughout the evening. Graf Halzfeuer has even accepted the esteem position of Co Commentator for the evening alongside Broseph Joe Brody!
Golden Gig Championship
James C defends v. 'Ultra Girl' Brittany Wonder
To Unify the Best Athlete in the Bay Golden Fannypacks
Pissed Off Nerdy Gamer PONG v. Hero of Highrule LINK
The Stoner Bros have issued an open challenge to any THREE teams.
FORMER Golden Gig Champion Juiced Lee has silently vowed to make an impact
The man who will challenge for the Golden Gig at Entertania V, DRUGZ BUNNY!
A few ARNO-centric surprises are in store!
ALSO: Jesus KruzE! Bat Manuel! DARK Sheik! Christina Von Eerie! The Knights of the Roxbury Johnny "Drinko" Butabi and Anthony Riv Butabi! Cereal Man! The Top of the SkyDreamers Miracle eXstacy Cup Tournament Winner "Mexican Werewolf" El Chupacabra! More folks too!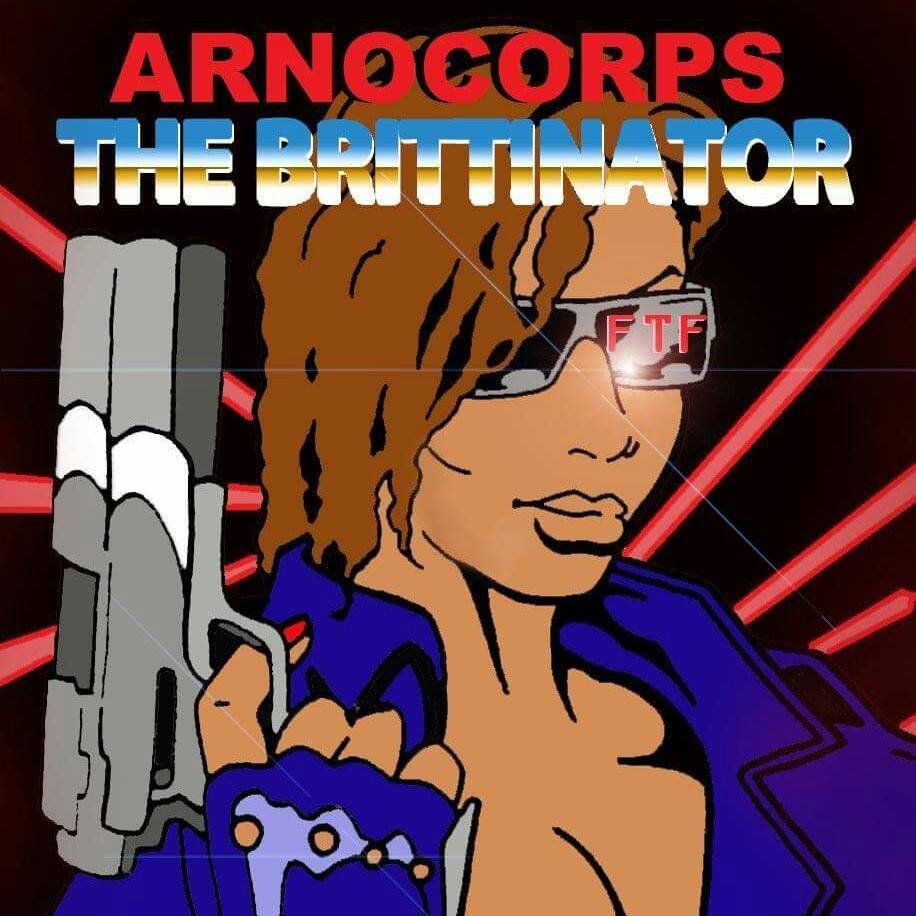 comments